Our lives have been embroidered with a host of exciting stories since we have returned from Austin. One of the most exciting of these was the purchase of our home on Lake Pagosa. Initially we had signed a one-year lease with the owners, but prior to the end of that period they had decided to sell the house. The selling price was far beyond our financial capabilities, and so for a period of three months, we searched for another home, while at the same time prospective buyers were looking at our home.

As time went by the Lord seemed to impress me with the idea that we were to be the owners of the house, but I was without a clue as to how we were to proceed. One day Charles Callaway from Oklahoma City came to visit us. We quickly became friends and I felt free to share our needs about the house. We prayed together, and as he was leaving he made a casual comment on how we might secure the property. He said, "Why don't you make a contract of sale with the owners for an agreed number of years at the end of which you can become the owner of the house?" Those words "clicked." I had made a similar contract on a piece of property some years ago and knew how to proceed in such a direction. With a certain amount of trepidation I proceeded to draw up an agreement which essentially stated that the sale price would be $100,000, that we would pay $12,000 down and the balance at the end of a two-year period. The owners agreed to the terms. I breathed a sigh of relief when the papers were signed. I felt that somehow the money would become available when we needed it. I had the confidence that God was pleased with the decision we had made.

The two-year grace period went by very quickly. We continued our ministry of Crafts for Christ and counseling. We took many trips and taught many people how to make sandblasted signs for Jesus. Our financial position, however, did not improve. In fact, every dollar that we had in savings was used, and we had to learn how to depend on God for our day to day needs. We shared our pending financial need with a few people, and one man very benevolently gave us a post-dated check for $49,000 to help pay off the mortgage. Others assured us that if things came down to the wire we could call them and they would help us. When it came close to the deadline, however, every form of help that had been offered, including the post-dated check, evaporated. The man who had given us the check had closed the account on which it was written and left town with no forwarding address!

What were we to do? There were ten weeks remaining before the balance of $88,000 was due. I began to panic. One evening, when it was impossible for me to fall asleep, I got dressed and took a walk around our lake. I talked to Jesus about the seemingly impossible odds that we were facing. I made a commitment to walk and pray for the solution. I committed myself to walk one time around our lake for every one thousand dollars that we needed. This meant I would be covering a distance of about two hundred miles, since our lake is 2 & 1/2 miles in circumference.

Most of the time I walked at night under a clear sky with a multitude of stars overhead. The time of the year was November, and there was no snow on the ground as yet. The weather was brisk and the temperature always below freezing. These walks gave me an opportunity to search my heart. As I walked and talked to God, my attitude toward certain friends was laid bare. I had some very unkind thoughts towards those who I felt were in a position to help or had previously offered to help us, but had evaporated when the need was urgent. Finally I repented of my attitude and realized I was looking to men instead of God for the answer. This set me and my friends free.

Our home came into view over a little rise in the road about two hundred feet before I completed each walk. Before I saw the house I fantasized about a Brink's armored truck parked in our driveway bringing the needed funds. Brinks is a company that specializes in delivering large sums of money for banking institutions. I must confess that my imagination went rampant during this time. It was incredibly difficult to break the habit of looking for conventional man-made solutions. Every time the telephone rang or I opened our post office box, I was filled with expectancy. In retrospect I realize that God has much more unique ways of answering our prayers than we would possibly dream of, for His ways are past finding out. (Romans 11:33)

As I walked, I prayed for those who had built homes on the lake and asked God to bless them. I prayed for our children and for those who had come to our home for help and comfort. In the process, both my physical and emotional health improved. Instead of bringing my needs to friends, I unburdened myself to God. I was reminded of the words of Jesus, "Come unto me, all ye that labor and are heavy laden, and I will give you rest." (Matthew 11:28)

I remember that on my 66th time around the lake the Holy Spirit quickened to my spirit that the answer was on its way. He gave me no clue as to the nature of the answer. But unbeknown to me, a certain friend and realtor who lived on our lake was unable to sleep during this time. God was speaking to him concerning our need.

Finally, around the first of December I talked to Herman Riggs, a fellow Christian and top-notch realtor. This is Herman Riggs' response and an account of how our need was met:
"I felt it was utterly impossible to accomplish your desired objective. As I would lie down to sleep at night I would tell Jan (my wife) that there was no way to help. It was too late. Why didn't Peter come to me earlier? I just felt that there was no way we could help you. But I couldn't sleep. I had an insatiable burden and desire to assist you in any way I could. I felt I must explore every remote possibility that my mind could fathom, turn it over to the Lord and see what happens.

As you recall, you and I went to a savings and loan company and discussed with them the possibility of lending you the required amount. After waiting another eight to ten days we were rejected. Their comment was, "We aren't accepting any co-signed loans at this time and feel that there would be no way that the payments could be met on such a substantial loan. We wouldn't even have time to process the loan in the event that we were interested in making it."

At that lime we decided to go further and apply to Mesa Verde Savings for a loan. The day we walked into our local office here in Pagosa Springs who happened to be there but the senior vice-president and the senior loan officer, whose home offices are located in Cortez (about 100 miles away.) We both know Who caused them to be there! At any rate, they were extremely receptive in assisting us and told us what would be necessary in order to apply for the loan. The same day I had two calls, one from Major General Jerry Curry from Washington, D. C., who agreed to help us in any way possible, the other from Jon Ker, an attorney in Durango, Colorado, who offered his full support and assistance.

Well, at this point, the ball was rolling, but there were still more hurdles to get over. One was to meet the deadline of December 31st or to get an extension of time without the property going into foreclosure so that you would not lose your $12,000 equity. Well, the Lord had an answer for that also. We contacted Bill Thomason, the seller, and he told us that foranadditional$3,500 plus $700 a month he would grant a 60-day extension. At this point we felt obliged to agree to this, because the Mesa Verde office had told us that without an extension they could not even begin to process our request. Needless to say, the extension was granted,' and so now we were looking at February 28. 1982 as our deadline.

After several conversations and meetings at Mesa Verde, they had tentatively agreed to make the loan. Praise the Lord! They not only had agreed to advance the $88,000, but in addition they agreed to loan the $3,500 for the extension to Mr. Thomason; and there was an additional $900 that after all expenses were paid could be used on the first payment coming due. It even included an annual premium for the hazard insurance on the home for a year. How amazed we were to see things unfolding in such a miraculous way. With the prevailing market and with the young financial background of Crafts for Christ, it was truly a miracle even that our loan could be approved, let alone the lender agreeing to additional funds.

Another miracle along the way happened when Jan and I were visiting you. The appraiser sent by the bank knocked at the door. We had a long conversation with him and our appraisal came in approximately $10,000 higher than was required by the lender.

In a joyous and very thankful mood we were approaching the day of closing escrow. The personnel at Mesa Verde Savings and Loan just could not do enough to try to please us. To make the closing as smooth as possible, the senior loan officer personally came to our office—another extraordinary event, as they almost never go to an outside office to conduct a closing. On the day of the closing we did not have the seller's signature on the deed. Mr. Thomason had moved, leaving no forwarding address, and all efforts to contact him had failed. Someone remembered that he had a trailer somewhere in Los Angeles County. Jon Ker, the attorney, decided to call a Los Angeles post office to try to locate him. Now, post offices do not give out addresses, but when Jon called who answered the phone but a personal friend of Mr. Thomason's. When he was told who was calling and why, he gave us the needed address! But he had no phone number.

The situation was very tense, as we needed to consummate the deal so that it could go on the computer before the end of the month, which was in 48 hours. Here we were with the lender having the money but the seller was not available to sign the deed. Jon and I knew that we had to go after the needed signature. Jon, being a pilot, agreed to fly us to Los Angeles. We felt that we could get the papers signed, fly back, record the deed and complete the closing within the 48 hours. (Rebekah's note: The Lord at this point gave me a word that they would be flying on angels' wings and He filled me with a wonderful sense of joy and complete peace!)

We took off in a light plane from Durango at approximately 5:30 in the afternoon. We knew there was a storm forecast, but the weather station had informed us that we were approximately two days ahead of it. We were in the air just before dark and on Denver radar. We started experiencing moderate turbulence and clouding. Another craft reported that they were having icing conditions just a few miles from us. We flew out of the clouds, looked around, saw some lights in the distance, and found the runway in a place called Kanab, Utah. As we were descending to land, I saw a mountain directly in front of us, about 100 feet away. I mentioned it to Jon, and he went up and over it and we landed safely. We tied the plane down, and wouldn't you know, the door to the airport, even though the lights were off was unlocked. They had seen us in the air and watched us land. They told us how dangerous and precarious the mountains were around us. Needless to say, we were very thankful in missing the mountain and being on the ground.

Meanwhile you had called Brian Burnett, young friend and co-worker in Crafts for Christ, who at that time was in Los Angeles, and asked him to find Mr. Thomason and have him call. As Brian related later, he started out in a pitch-black night in a driving thunderstorm with only a partial address. He could barely see the homes, much less the addresses. Finally he picked out one house saying, 'Lord, it's got to be this one or I give up. It was that one, and Mr. Thomason called you.

Jon called you, then got ahold of Mr.Thomason, who agreed to meet him at the Las Vegas, Nevada airport to sign the deed. But by then the snowstorm had hit and we couldn't fly out. So we had to rent a car and drive to Saint George, Utah, to an instrument flight service airport with AFR rating, charter a plane and fly to Las Vegas. After an hour of searching in a busy airport we finally and miraculously located Mr. Thomason, got the deed signed and flew back to Saint George in the chartered plane. The weather was still inclement so we had to stay overnight there. The following morning, the 28th of February, we drove back to Kanab where our plane was waiting. En route we were in such a hurry, we were stopped by a highway patrolman, who was sure we were bank robbers! We arrived back in Kanab, took off in our plane and flew to Page, Arizona, landed for fuel, and then started for Pagosa Springs. We arrived there by noon. We carried the deed to the courthouse, recorded it and picked up the check from Mesa Verde. The mission was accomplished all within 48 hours!!!

How grateful we were for the Lord's protection. We were truly carried on angels' wings. Our special thanks go to all those people who prayed for us!"
The above concludes Herman Riggs' account.
When our friend Betty Slade heard about Herman and Jon's adventure, she commented, "It sounds like a script to a movie!" All I can say is, "Walking with God is a real adventure." I would not trade it for the stereotype life of earlier years. When we walk with Jesus and talk to Him about all the little and big details of our life, we walk in newness of life every day.

Maybe this is a good place to add the vision/dream for a new ministry called "AIRCRAFTS for CHRIST." Maybe these words will inspire someone to do what I have seen in my mind's eye. Maybe someone is already doing it; if so, we would love to meet that person. The first and only mission involving the use of a small single engine aircraft was in August of 1987. Our pilot was Joe Breen, who has flown the coop and left his earth suite behind. We flew to Texas in order to bring back a patient from the Terrell State Mental Hospital. It's quite a story! There will be other stories!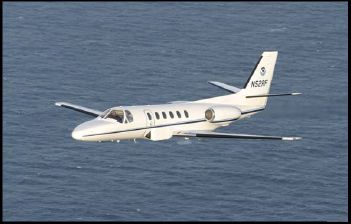 I look up into the sky and see the unharnessed potential of silvery wings sailing across windswept skies.

I look from the sky and see those silvery wings parked on airport aprons waiting to soar again, waiting to be challenged by a new dream that can fuel the engines and the hearts of men.

My heart leaps within me as I see the KING'S messengers and soldiers carried as if on angels' wings across the sky.

I see a reservoir of many dreams bridled by a wonderful, new purpose.

Men's toys have been translated into the KING'S tools, fueled by His purpose. I see aircrafts for Christ
AIRCRAFTS for CHRIST is born.